After, Inc. Partners with ENVE to Offer a Seamless Registration Process to its Dealers and Customers
Norwalk, CT, February 07, 2023 – After, Inc. announced today that ENVE (www.enve.com) will utilize QuickReg® to provide a seamless post-sale registration experience to its dealers and customers. ENVE Composites designs, manufactures, and markets handmade carbon fiber bicycle rims and components, and custom bikes (through its premium dealer network) and is highly respected amongst professional riders and biking enthusiasts for its engineering, innovation and customer service and support.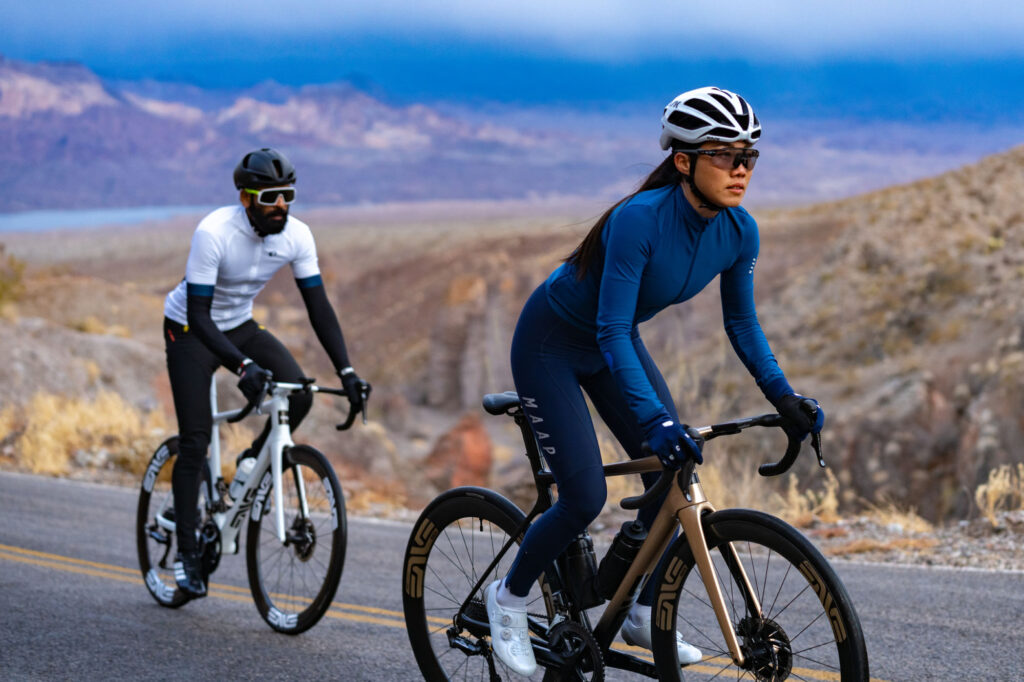 "Our partnership with ENVE has been really collaborative, as we share the same focus on customer service excellence," says Nate Baldwin, CEO of After, Inc. "The ENVE team came to us with a desire to improve their product registration process and better know their end customers.  We proposed a solution that would aggregate and match order data, shipping data, and data from ENVE's customer and dealer portals in real-time, automatically pre-register them, and send the registration data back to the portals.  The solution incorporates our QuickReg® platform – combined with a customized AI-driven matching algorithm and decades of database integration and cleansing expertise – to deliver the ideal solution."
"We couldn't be more thrilled about working with After, Inc.  Their knowledge of the post-sale lifecycle from registration to repurchase is unsurpassed," says Jake Pantone, VP of Product & Brand, Enve Composites. "We shared our goals for a more automated registration solution that could drive higher registrations and ongoing customer engagement – and After, Inc. did not disappoint.  We can't wait to roll this solution out to our dealers and customers in the next few weeks." 
About After, Inc.
After, Inc. (www.afterinc.com) is a pioneer in the post-sale services industry.  Since 2005, we have helped some of the world's top brands transform their businesses after the point of sale.  Our post-sale services drive higher customer satisfaction, product reliability, and brand equity, lower claims costs, and additional revenue and profit opportunities.
QuickSuite – our customer experience technology – is a modular set of SaaS platforms, designed to work together to help manufacturers, TPAs, and e-commerce sellers build deeper relationships with their customers across the post-sale lifecycle.  The suite includes: QuickReg®, QuickCover®, QuickClaim®, QuickInsight®, and QuickRenew®.
Headquartered in Norwalk, CT, After, Inc. is part of Galway Holdings, a diversified financial services distribution company with a focus on data analytics, technology transformation, and innovative risk sharing solutions.
About ENVE Composites
Located in Ogden, Utah, and owned by Amer Sports (www.amersports.com), a sporting goods company with internationally recognized brands including Salomon, Arc'teryx, Peak Performance, Atomic, Suunto and Wilson, ENVE Composites is a manufacturer of handmade carbon fiber bicycle rims and components. At ENVE, people are more than riders. They are risk takers, engineers, and innovators, driven by their love of cycling. They are a dynamic collection of skilled individuals that create the world's most sought-after carbon fiber products. Partnering with the prominent frame builders of our time and the world's best athletes, ENVE combines industry leading technology with world-class athlete feedback to provide their customers with the ultimate in lightweight, stiffness and durability.
Established in 2007 from a desire for a better ride, ENVE strives to deliver consumers products without compromise. ENVE designs and manufactures 100% of their rims in their Ogden, Utah, USA facility.
Media Only Contact:
Allie Egerer
Sales and Marketing Manager
aegerer@afterinc.com